EXPERIMENT #9, TAP WATER TESTING: Your tap water will be tested in 7 categories; pH (acid level), chlorine level, hardness (calcium and magnesium), nitrates, nitrites, copper, and iron.
EXPERIMENT #11, PURIFICATION METHODS: The next task is to test different methods of water purification.

ACTIVATED CHARCOAL: Activated charcoal (good for removing medium to large molecules such as those that comprise solvents, odors, drugs, pesticides, and flavorings.

ION EXCHANGE RESIN-SODIUM: The sodium type is used in water softeners. The exchange is to release two sodium ions for each calcium ion it hangs on to.

ION EXCHANGE RESIN: Ion Exchange Resin for deionization (removes all positive and negative ions to make mineral-free water)

DISTILLATION: Distillation is boiling water and then collecting water vapor, which leaves dissolved salts behind.

MAGNETIC WATER SOFTENING: Magnet induced water softening (An advertised method for water softening being promoted by various companies)

In your kit you have the materials to perform the above water purifications and to test their results. More details on how you will do these tests will be placed on the Web before you need to do the lab.

You will also learn about water sterilization methods for destroying bacteria and viruses.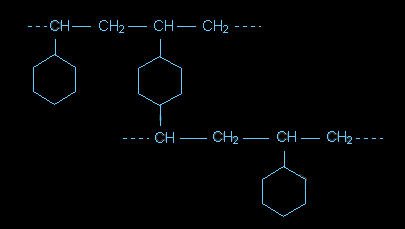 If these were a single chain, then the polymer would be the same as Styrofoam (polystyrene). However, this is a crosslinked version that begins the creation of the ion exchange resins.


The resin is then treated with sulfuric acid (battery acid) which attaches a sulfonate group (SO3)- with H+ attached. This resin removes dissolved metals like sodium, potassium, magnesium, and so forth. It does that by releasing the H+ and holding on to the metal. This is one of a pair of resins used to remove all salts from water. When this resin has been saturated with table salt (sodium chloride) then it becomes the resin that water softeners use. The sodium will replace other dissolved metals like calcium and magnesium that make water "hard."